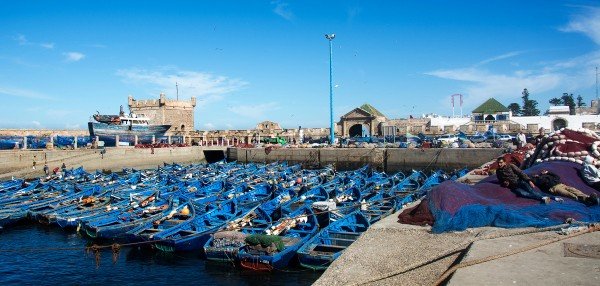 Essaouira has been a strategic port throughout the centuries: traders, pirates, colonial powers, all had used (and fought for) its harbored bay. Nowadays, it may have lost its geopolitical importance but it remains one of the main tourist destinations of Morocco. So, when Fatima from Infinite Morocco invited us to a tour to Essaouira, we didn't hesitate.
Our driver Mohammed picked us at Jemaa El Fna and we headed west towards the sea. The cities that we passed by (Loudaya, Zoudia, Chichaoua, Sidi Al Mokhtar) had the same red colors of Marrakech but, as we got closer to the sea, buildings gradually changed from red to white. Halfway across our journey, we had a surreal vision of goats climbing on trees. They do that to eat the nuts that produce Argan oil. When we took pictures, the goat herders came asking for some money. An extra income is always welcome, I guess.
Essaouira's main attraction is its fort. It was built in the 18th century and it's well conserved...
Leia Mais... / Read More...