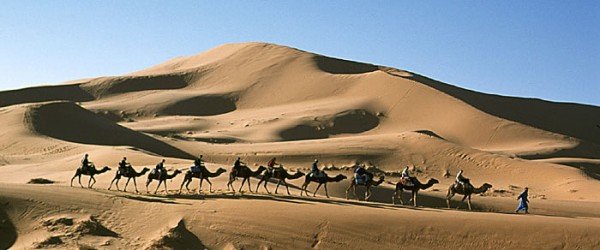 I would have a free week in Carnival, so I asked Òscar where he would like to go. He answered straight away: Morocco – because of the movie Casablanca I'd always wanted to know the country.
I have already visited Morocco in Easter holidays on 2002, but the trip was a bit complicated. I got really sick on the very first day of the trip. I was so bad that the hotel had to call a doctor. I was traveling by myself and all in all wasn't very pleasant. After Marrakech, I took a tour to the desert because I've always dreamed of seeing the Sahara Desert. I visited the Atlas, Kasbahs, Dades, Merzouga and slept in camel hair tents on the desert. Then I went to Fez and Essaouira. At the end, I never got to write about this trip in Errante. I came back from my holidays really involved in my doctorate's work and the memories stayed exclusively in my head.
Now it was time to come back to Morocco, with someone since my experience alone wasn't that good...
Leia Mais... / Read More...