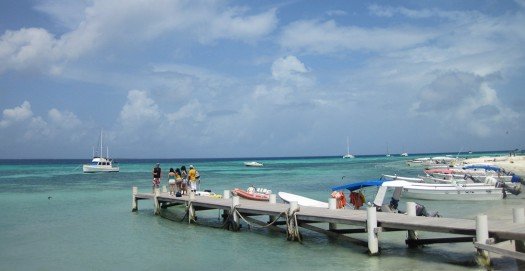 The great motivation to visit Los Roques was scuba diving, so, I spent my first day planning what I would like to do on the 8 days I had in that tropical paradise. The place, I can say, is one of the most beautiful I had been. The sea is incredible, clean beach, transparent water, fisherman, birds, beautiful landscape, great small hotels and interesting people. Everything was very simple and "not simple" at the same time. Almost everybody stay in Gran Roque, the island from where you can depart to dive trips and get boats do visit other islands in the archipelago.
On my first days in Los Roques I was diving. Later I decided to have a "vacation", not to plan anything, it matched the place… I would wake up at any given time, go to the port and get a boat to wherever they were going. This way, little by little I could go to great part of the islands in Los Roques (Francisquí, Madrisquí, Noronsquí, Crasquí, Rabusquí, Dos Mosquices, Cayo de Agua). Everyday I visited one or two or three islands. I spent my days on the beach, brought my snack (the majority of the island don't have restaurants) and a book to read under the shade (every boatman has chairs and umbrellas to rent). Great part of the time I was in the sea snorkeling, seeing fishes, swimming and walking. This is what I call vacation.
I was alone, but no lonely, I was very happy for be there, for be able to enjoy those places. When one travels alone, s/he is never alone. I always met people, I spent an afternoon talking to Marine (a Venezuelan young woman I met sea bathing), another morning talking to Isabel (a Brazilian woman I met in the boat), other days with way by the sea with Simon and Lizzy (an English couple I met boarding to Los Roques at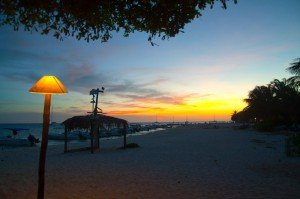 Caracas airport) with another couple from Paris, Adam and Renaud, who I met diving and we went to some drinks on the evenings. These were my days in Los Roques: peace, tranquility, interesting people and nature, total contact with the sea everyday.
See more about Los Roques in:
Sponsored by: